Upcoming Exhibition:
Proembrion & Konstantin Bax
"Dimensional Drift" | Oct. 19th to Nov. 19th 2023
We are very pleased to present you two masters of abstract painting in our upcoming exhibition "Dimensional Drift". The artists Proembrion and Konstantin Bax create on the 2-dimensional canvas subtle sculptures that captivate the viewer with their attention to detail and wild energy. Proembrion and Konstantin Bax erschaffen auf der 2-dimensionalen Leinwand feinstoffliche Skulpturen, die den Betrachter mit ihrer Detailverliebtheit und wilden Energie in den Bann. More...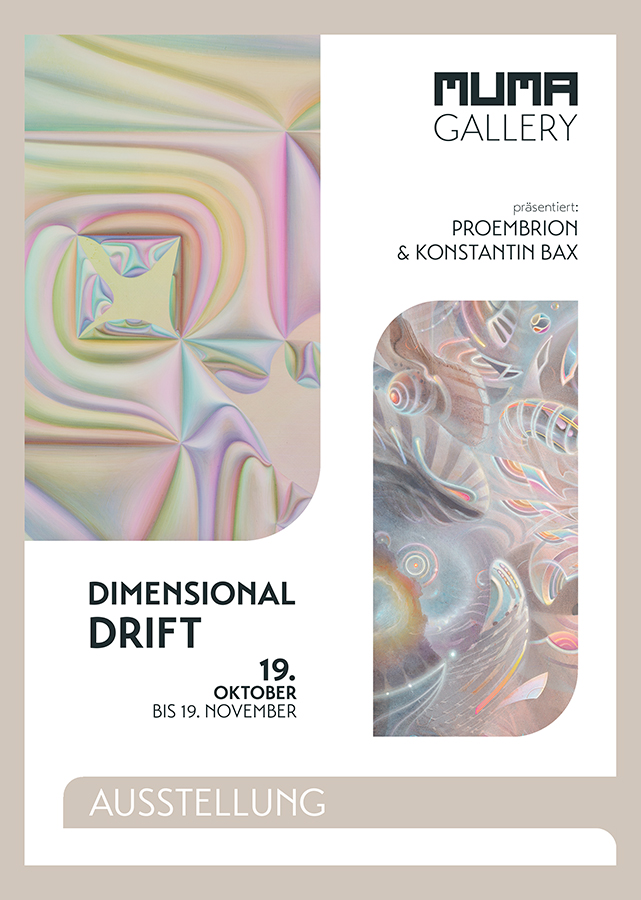 Current Exhibition
Tim Petersen
"Couture Transfer" | Aug. 10th to Oct. 15th 2023
From August 10, 2023 Muma Gallery presents the New York-based fashion photographer Tim Petersen in the solo exhibition "Couture Transfer". We cordially invite you to celebrate with us the vernissage on August 10 at 7 pm. The artist will be present and available for interviews and photos. More...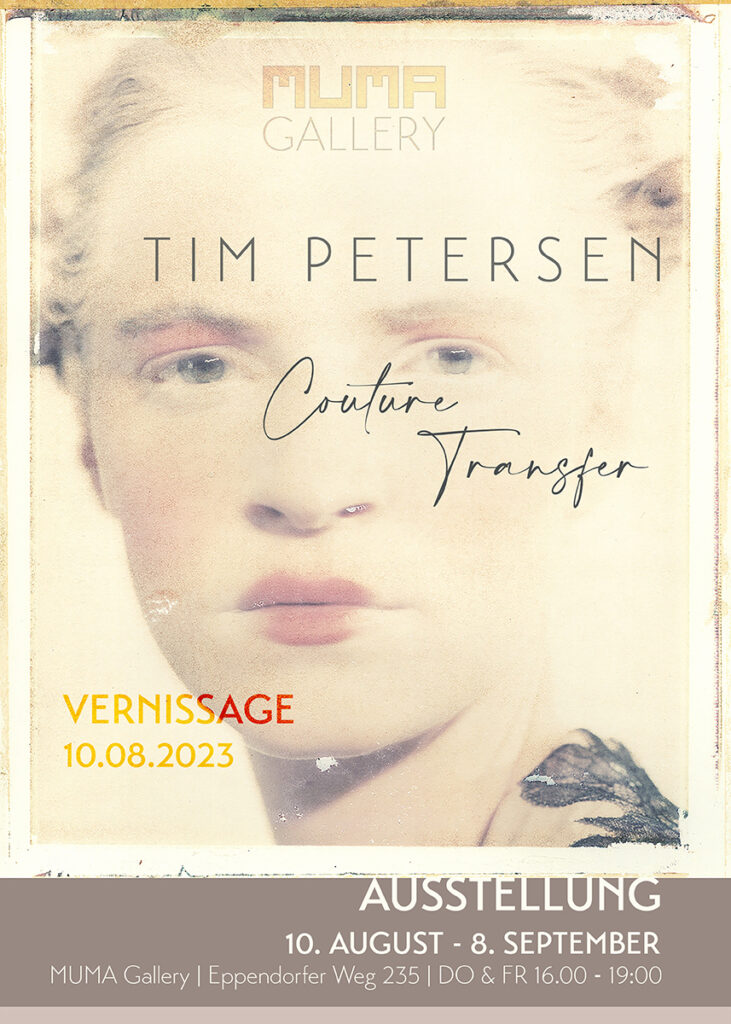 Opening Exhibition
"Woman and Infinity" | March 23rd to May 23rd 2023
In this exhibition, our international artists show their view of the feminine in a variety of nuances. On display are originals as well as handcrafted limited editions of the artists, which are produced by us. More...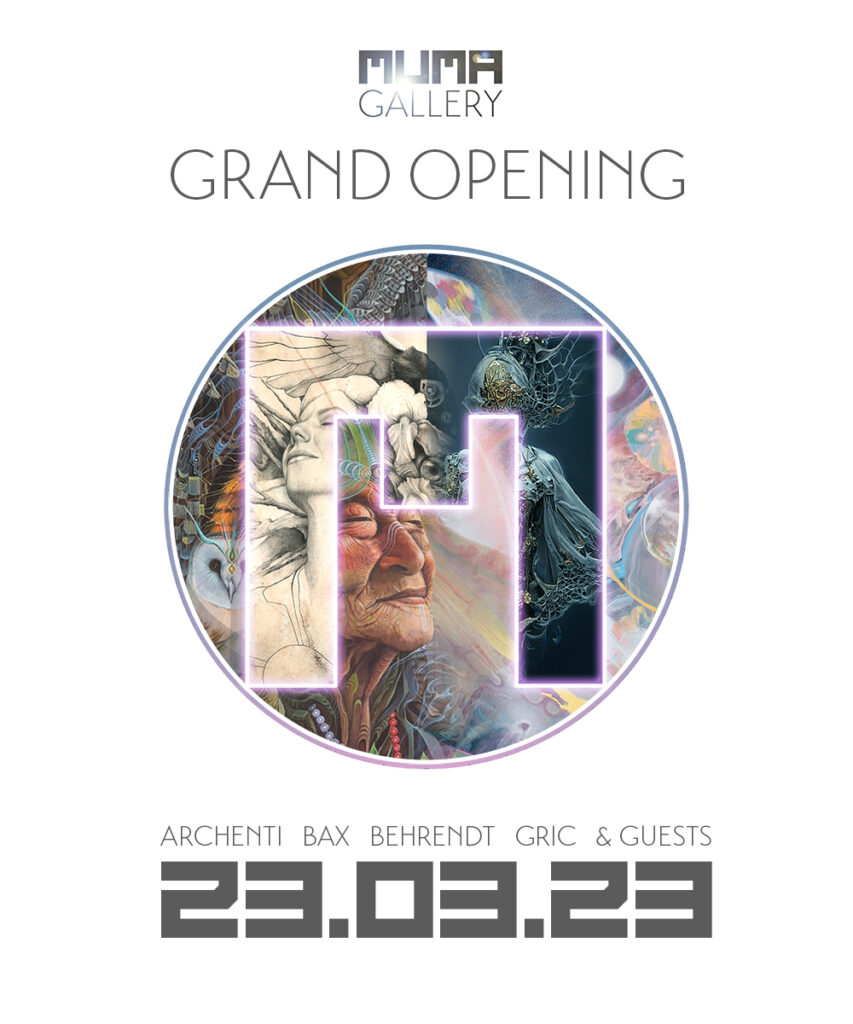 Konstantin Bax
"Rapid Eye Movement" | Nov. 17th to Nov 31st 2022
On November 17, 2022 Muma Gallery presented the internationally renowned artist Konstantin Bax in the extensive solo exhibition "Rapid Eye Movement". More...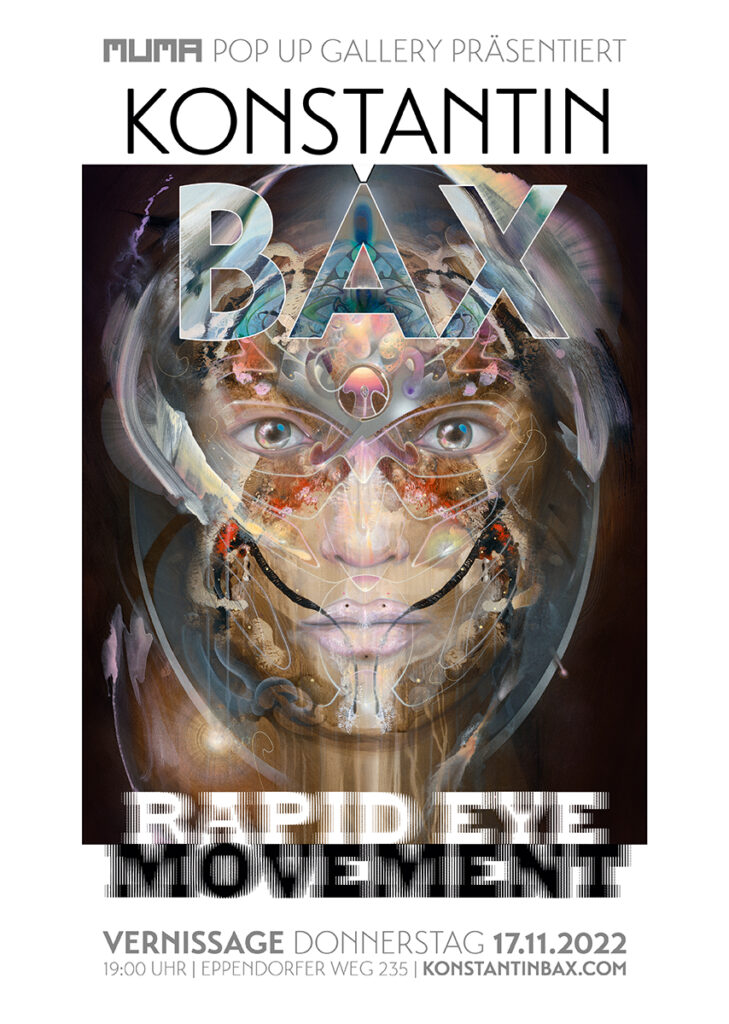 Berry Behrendt
"Moving Shapes of Beauty" | Dec. 15th to Dec. 31st 2022
On December 15, 2022, Muma Gallery presented photographer Berry Behrendt's first solo exhibition, "Moving Shapes of Beauty". Mehr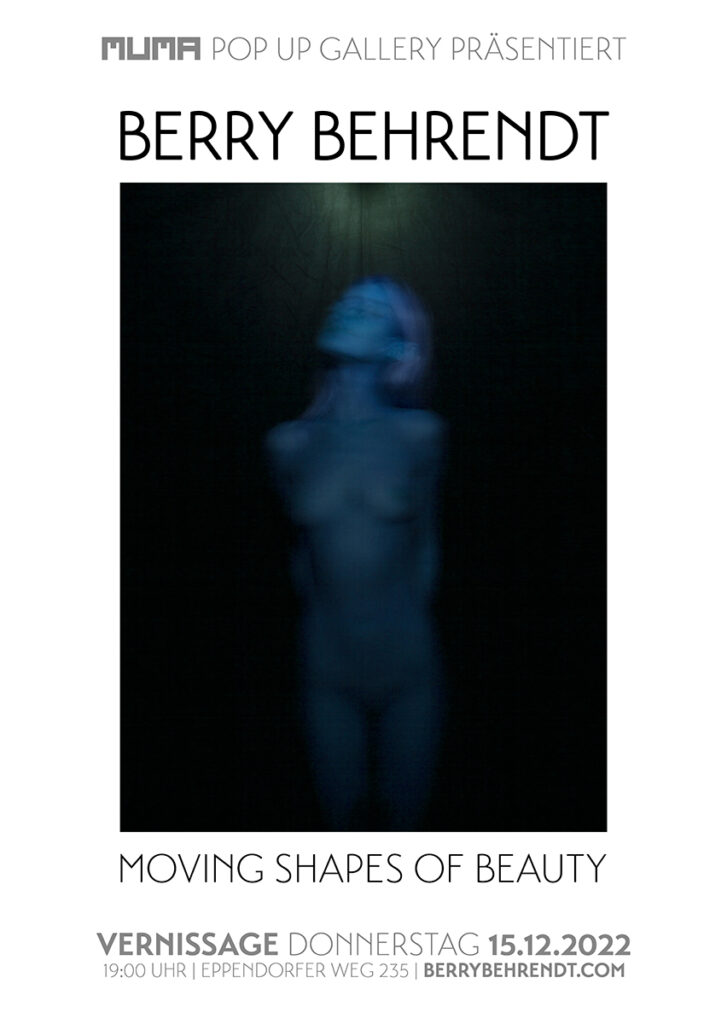 Muma Gallery
Eppendorfer Weg 235 | 20251 Hamburg
fon: +49 (0)40 49 4499 55 | mail: info@mumagallery.com
Opening Hours:
Thursday & Friday 4 to 7 pm and on request